We Are Rosie reached out to me to proofread the copy for The Rosie Report. As a Rosie myself, or an "independent expert for hire" represented by the woman-owned business that creates community and connects talent with brands, I was thrilled for the opportunity. Working with quick turnarounds of less than a day per round, I helped the team whip their insightful and beautifully designed report into a state ready and raring for publishing.
In their words: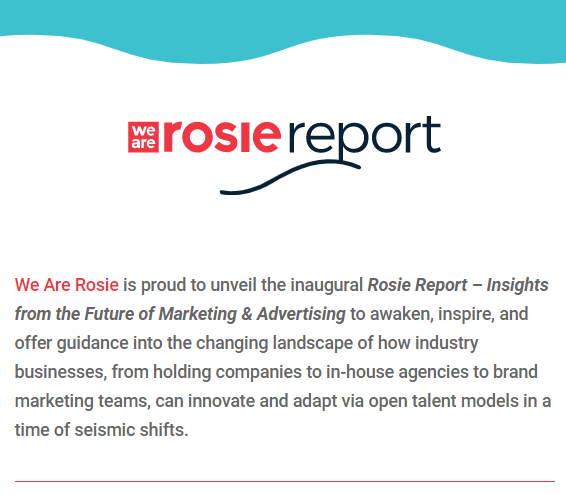 For this project, I made prescriptive edits directly to the text, tracking changes in Microsoft Word, and inserted comment boxes with additional suggestions, questions, and explanations. Whenever I proofread, I'm happy to provide those little extra details that allow my clients to review corrections, decide which edits are right for them, understand the logic behind my decisions, and improve their own writing techniques.
Check out a sampling of The Rosie Report below, and if you're curious for more, download the latest version here.